Regular price
Sale price
$9.99 USD
Unit price
per
Sale
SOLD OUT
.25 in x 2 in x 3 in ea, 4 or 12 traps total
About This Item
EARLY DETECTION - Grandpa Gus's Bed Bug Traps alert you to a bed bug problem whether you're at home or traveling. Our early alert traps catch bugs to let you know before they become an infestation; Slide and hide the trap between your mattress and box spring or near the bed to catch bugs in our bed bug sticky traps
UNIQUE PATENTED DESIGN - This simple but effective trap is ready to use right out of the box. Crushproof design allows bugs easy access, and the clear viewing area makes it easy to see if any bugs have been captured
SAFE BED BUG TRAPS - Formulated with a custom, sticky glue encased in a hard shell, our traps work for up to 6 months once unwrapped. Our traps are designed to detect bed bugs early; they are not designed to prevent or control bed bugs.
FOR TRAVEL - Use Grandpa Gus's Bed Bug Traps in your suitcase and in your hotel bed to learn if bed bugs are present; our traps will alert you to any potential hitchhikers so you won't take them home.
GRANDPA GUS'S BED BUG ELIMINATION SYSTEM - Simply slide and hide the trap between your mattress and box spring or near the bed to lure bugs into our bed bug sticky traps. If you find a bed bug in our trap, throw away the trap and the bug in a sealed bag; Immediately treat the affected area with Grandpa Gus's Bed Bug Killer Spray; then Call an exterminator for evaluation
View full details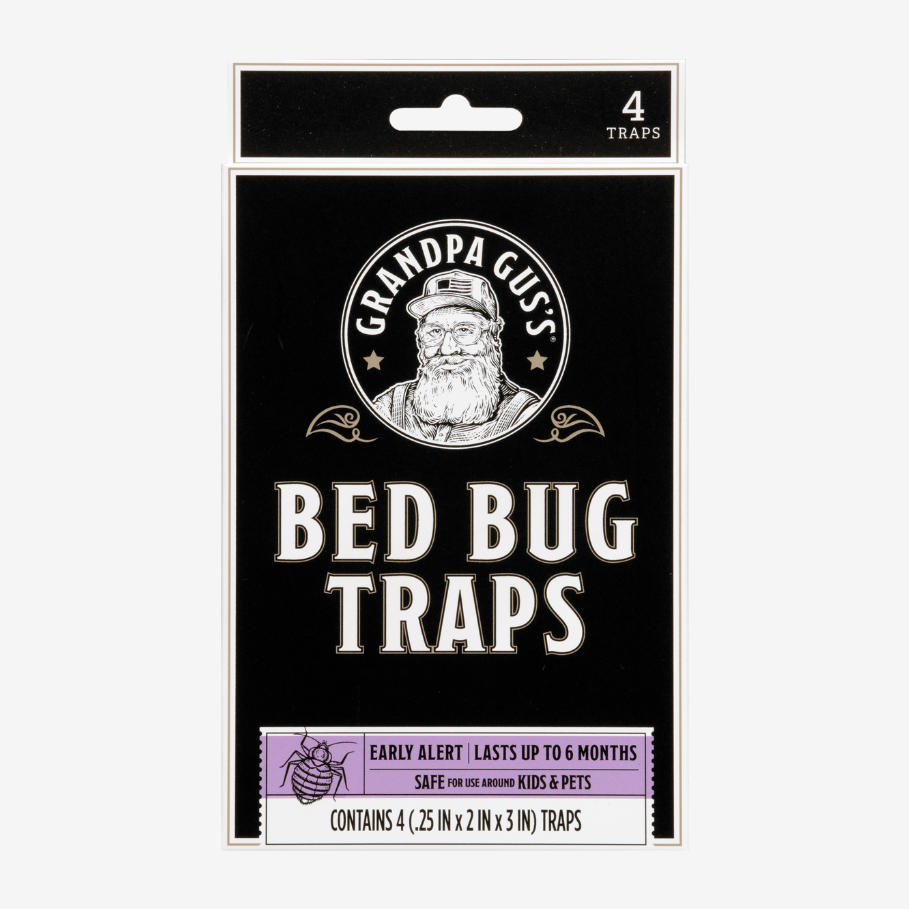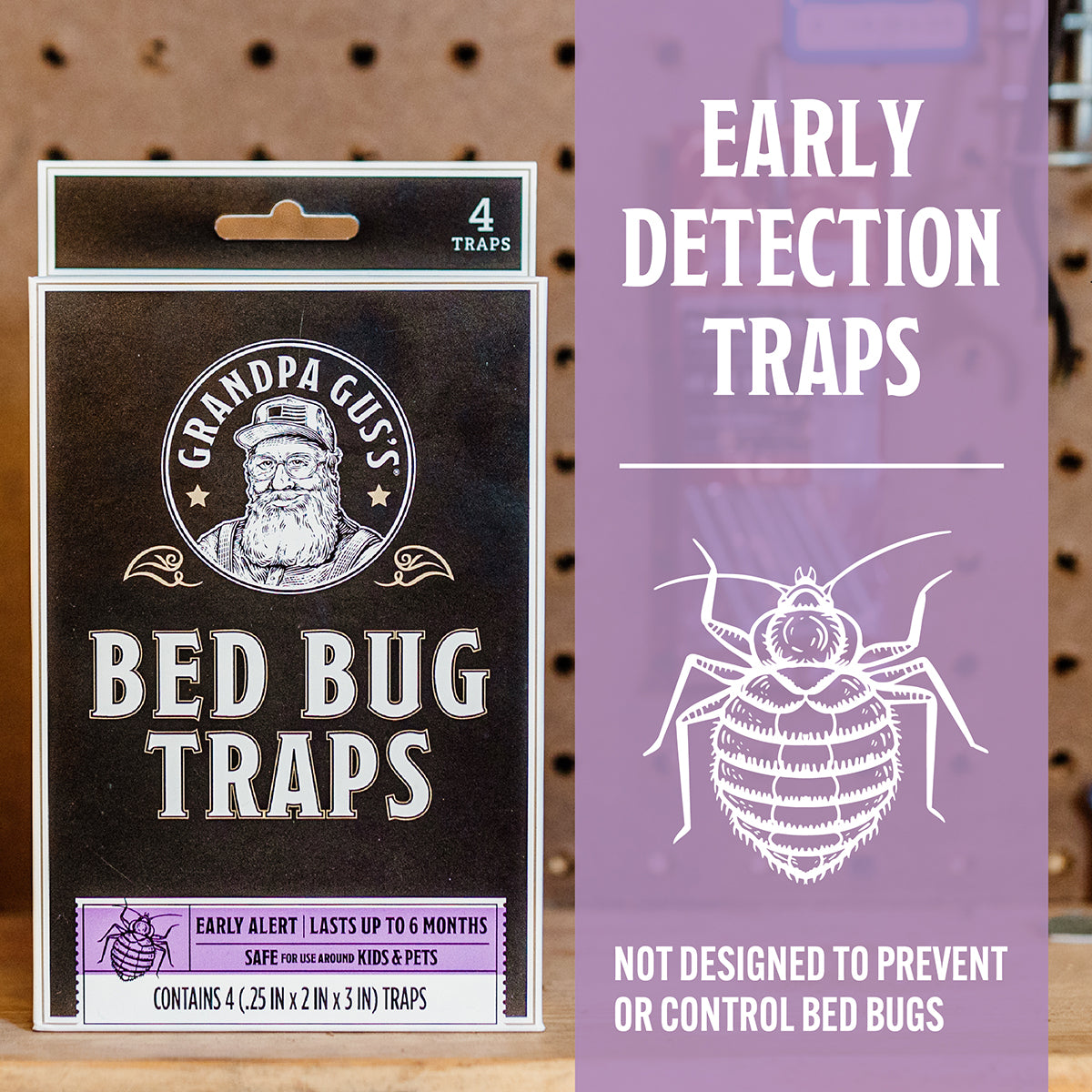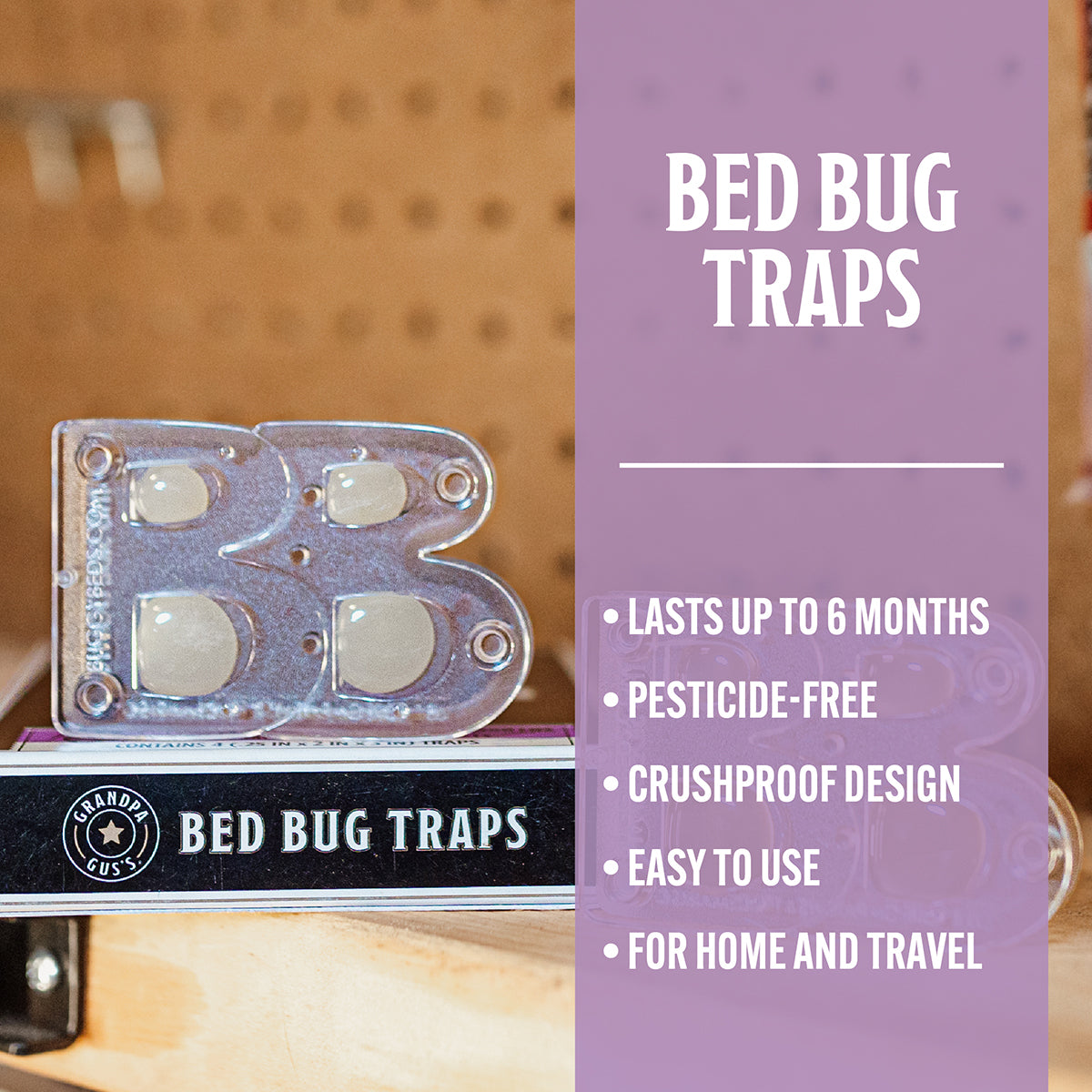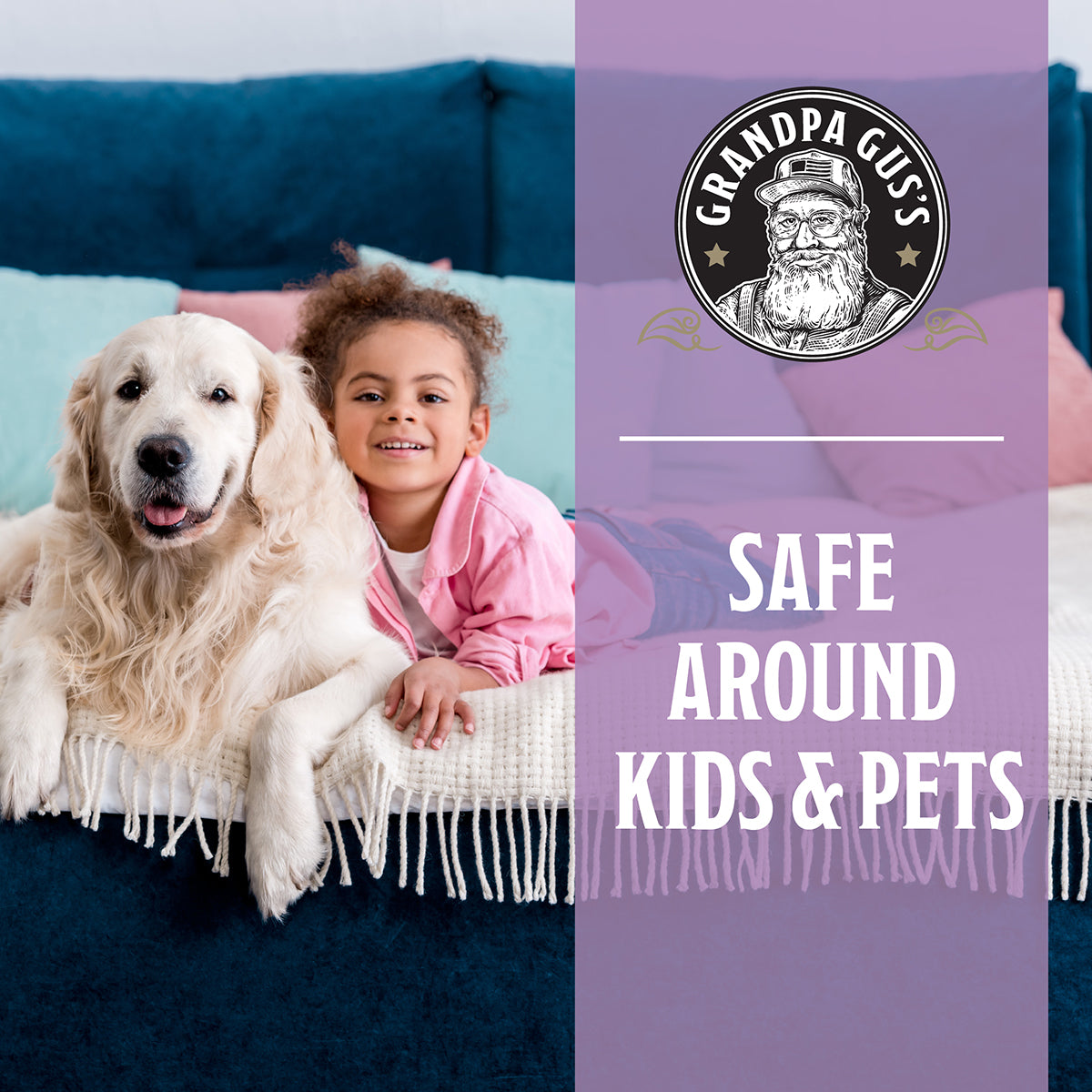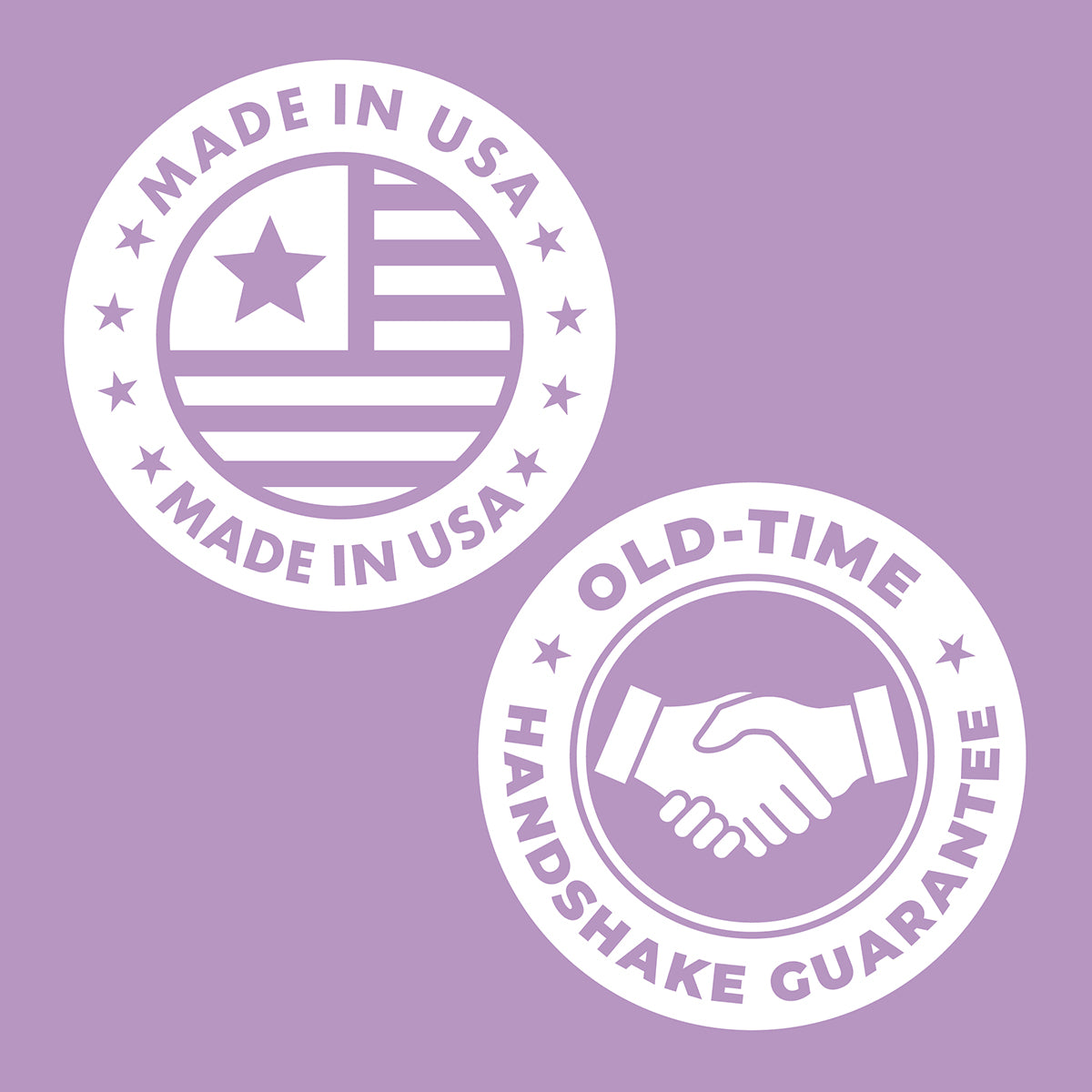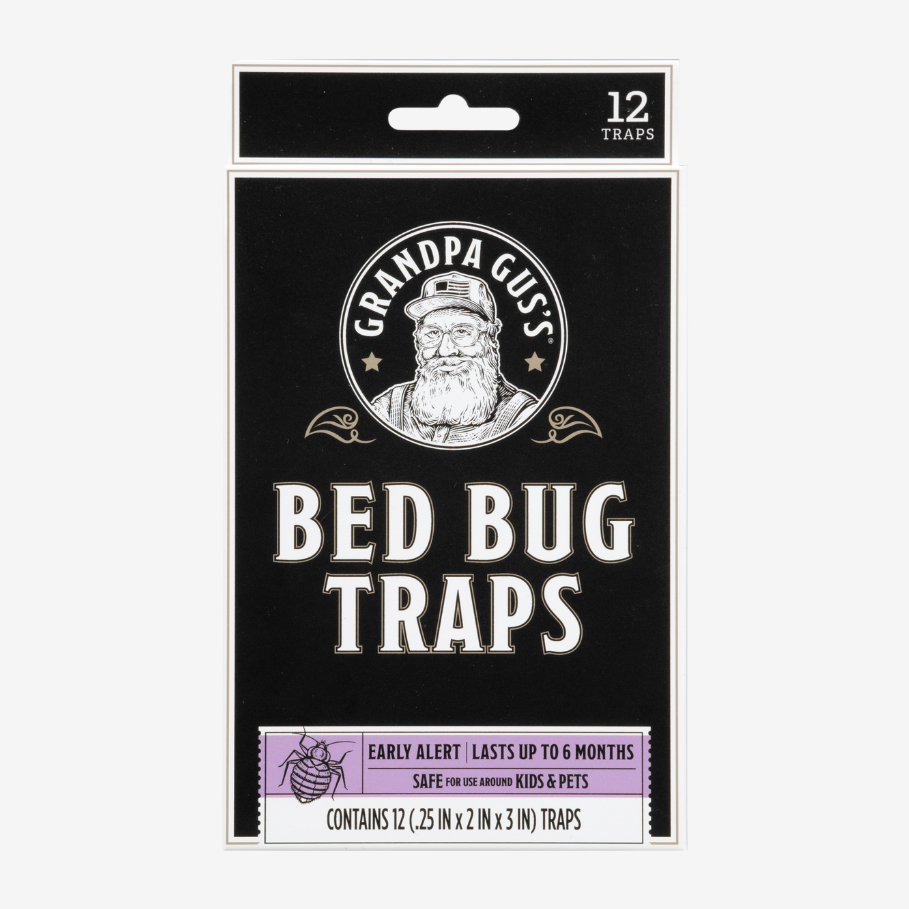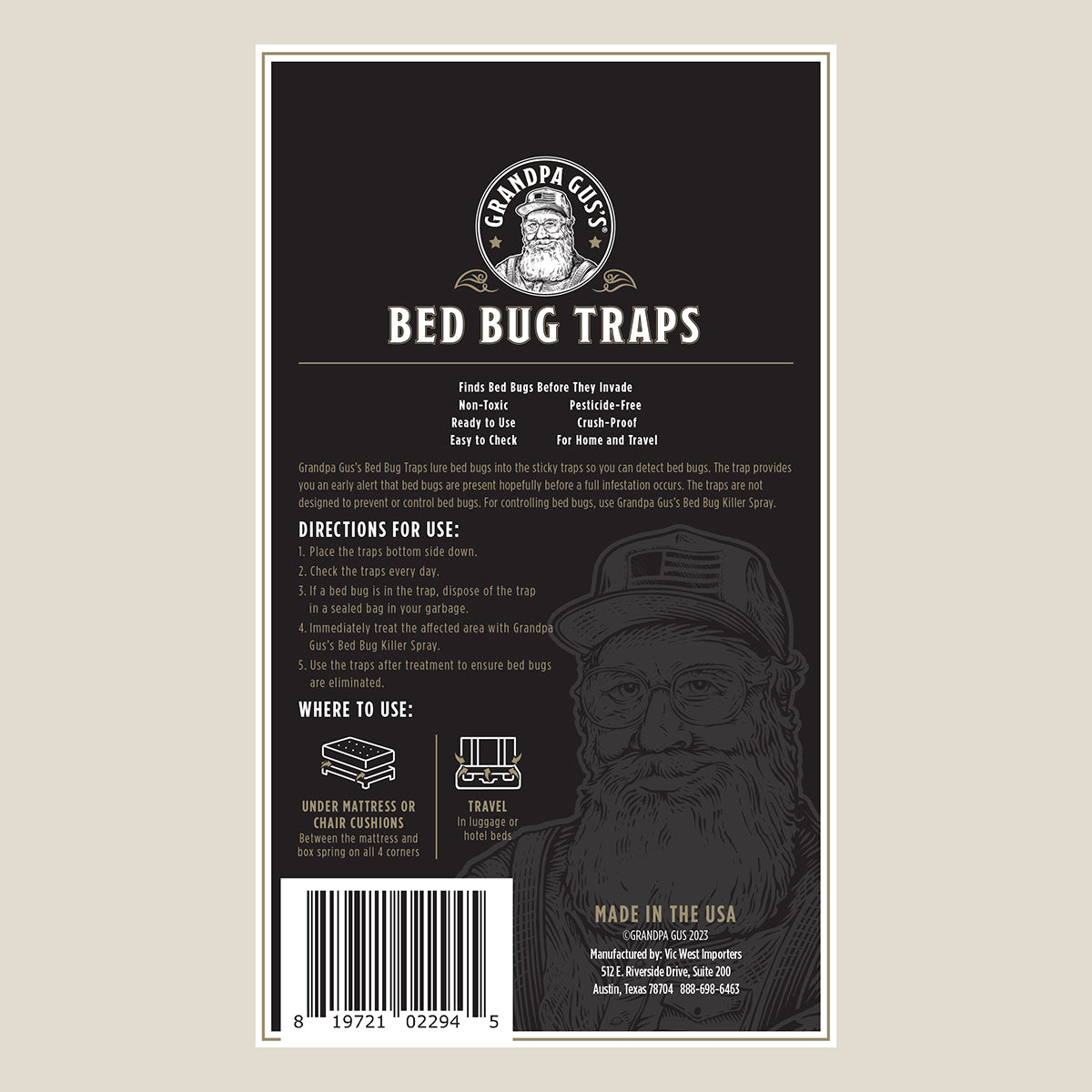 Bed Bug Trap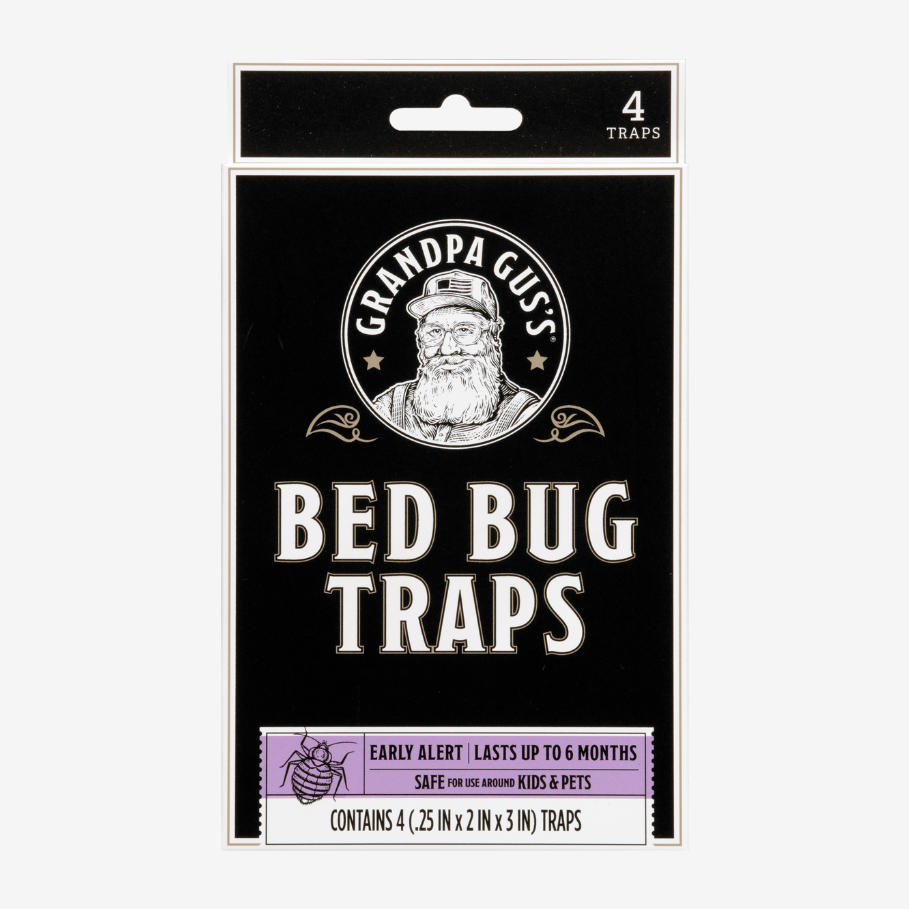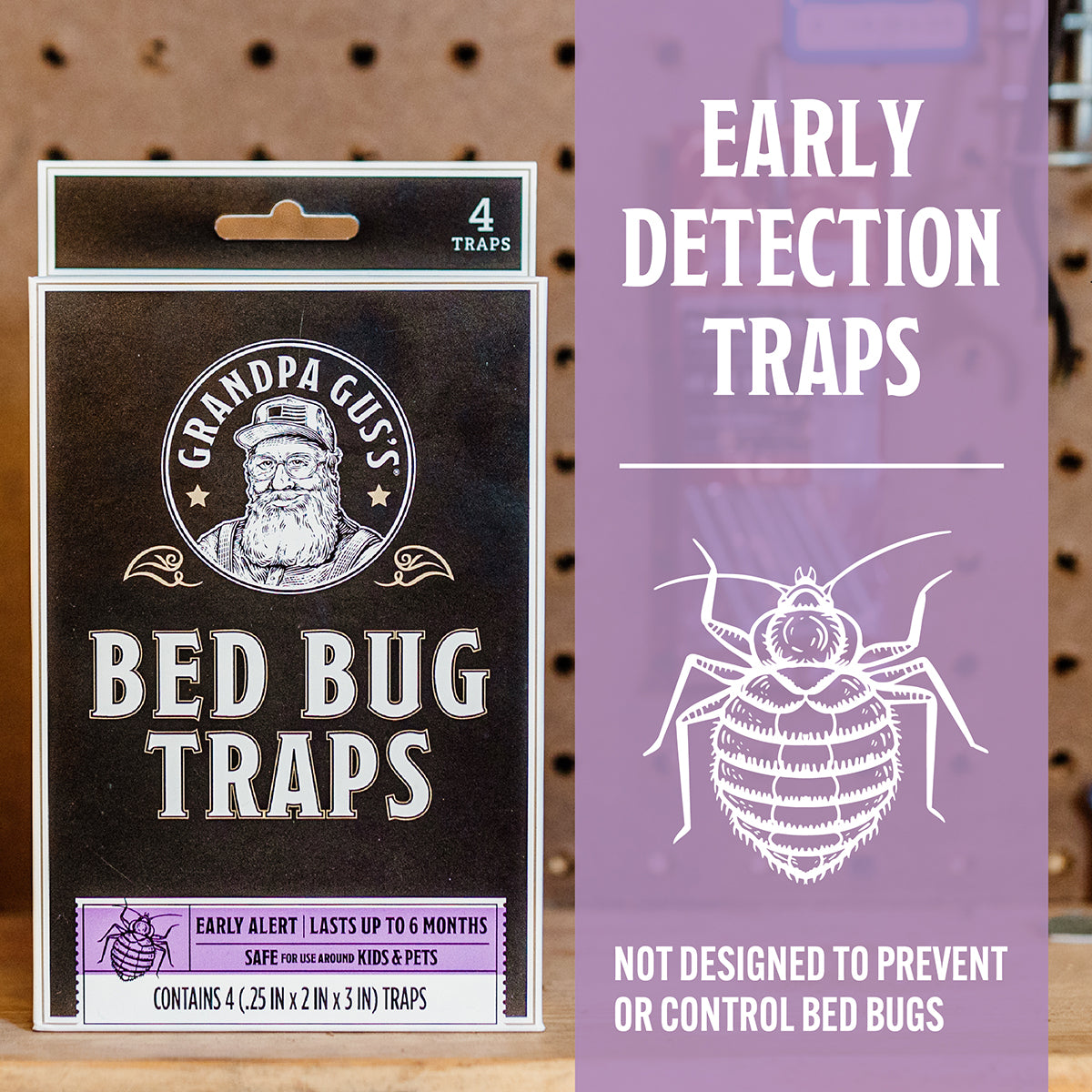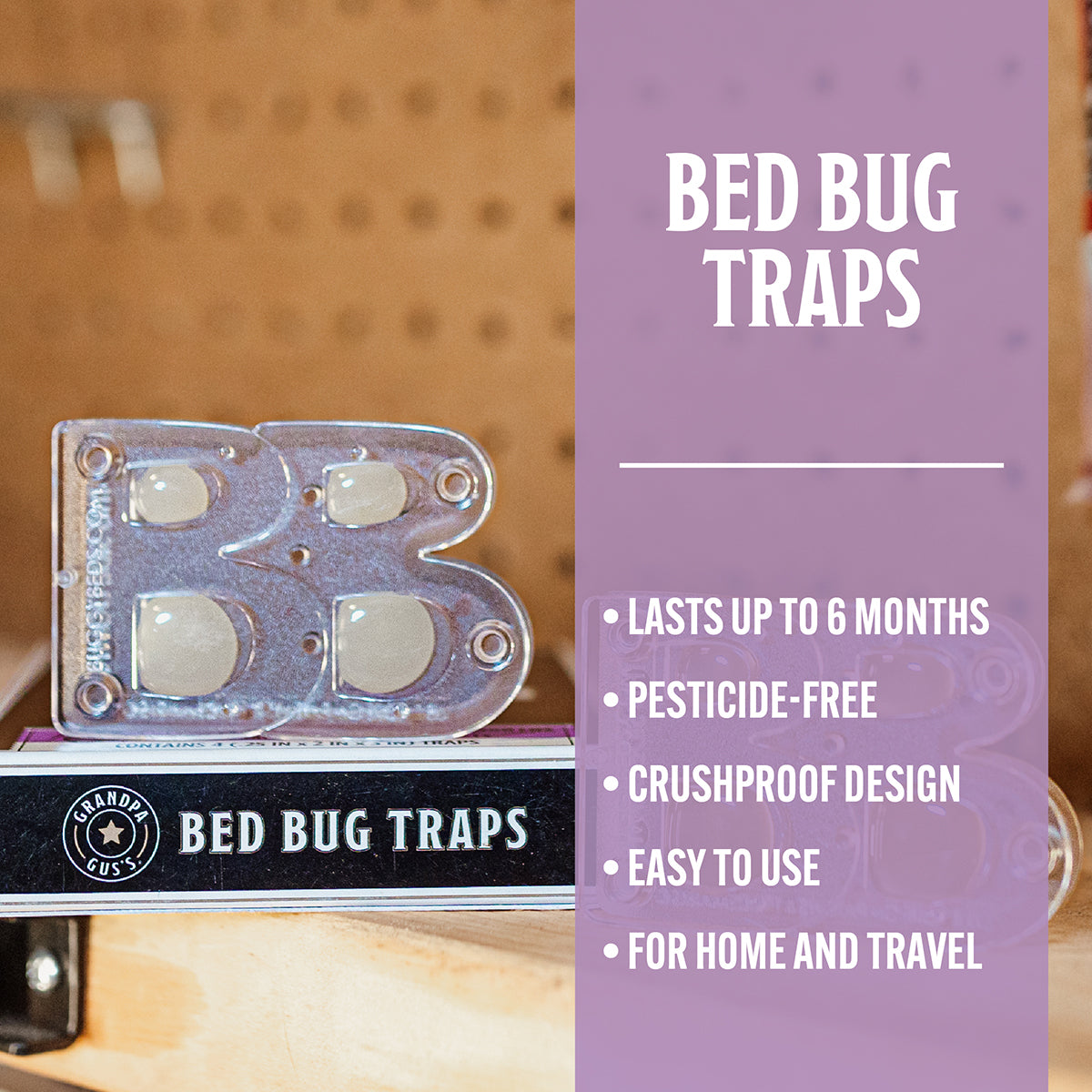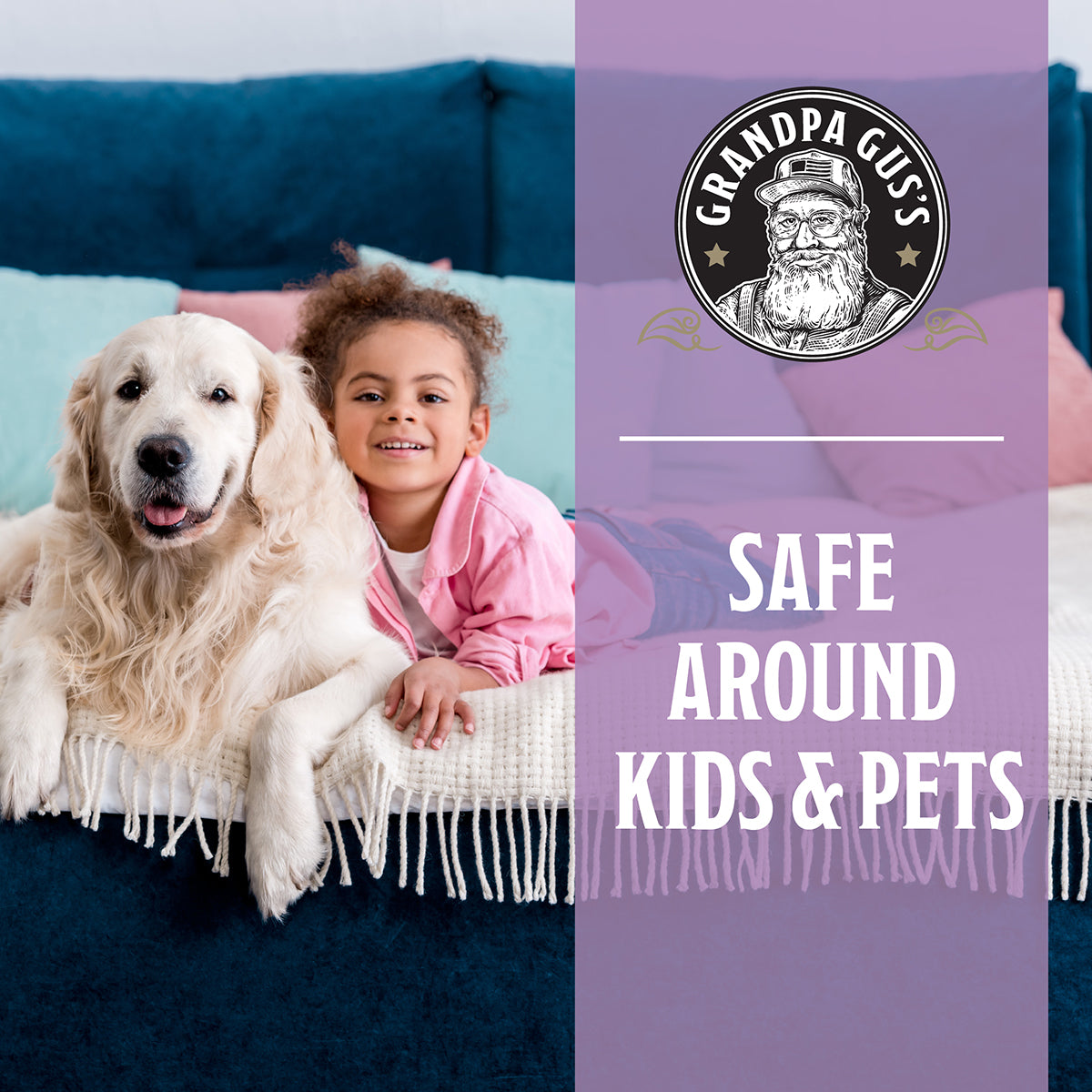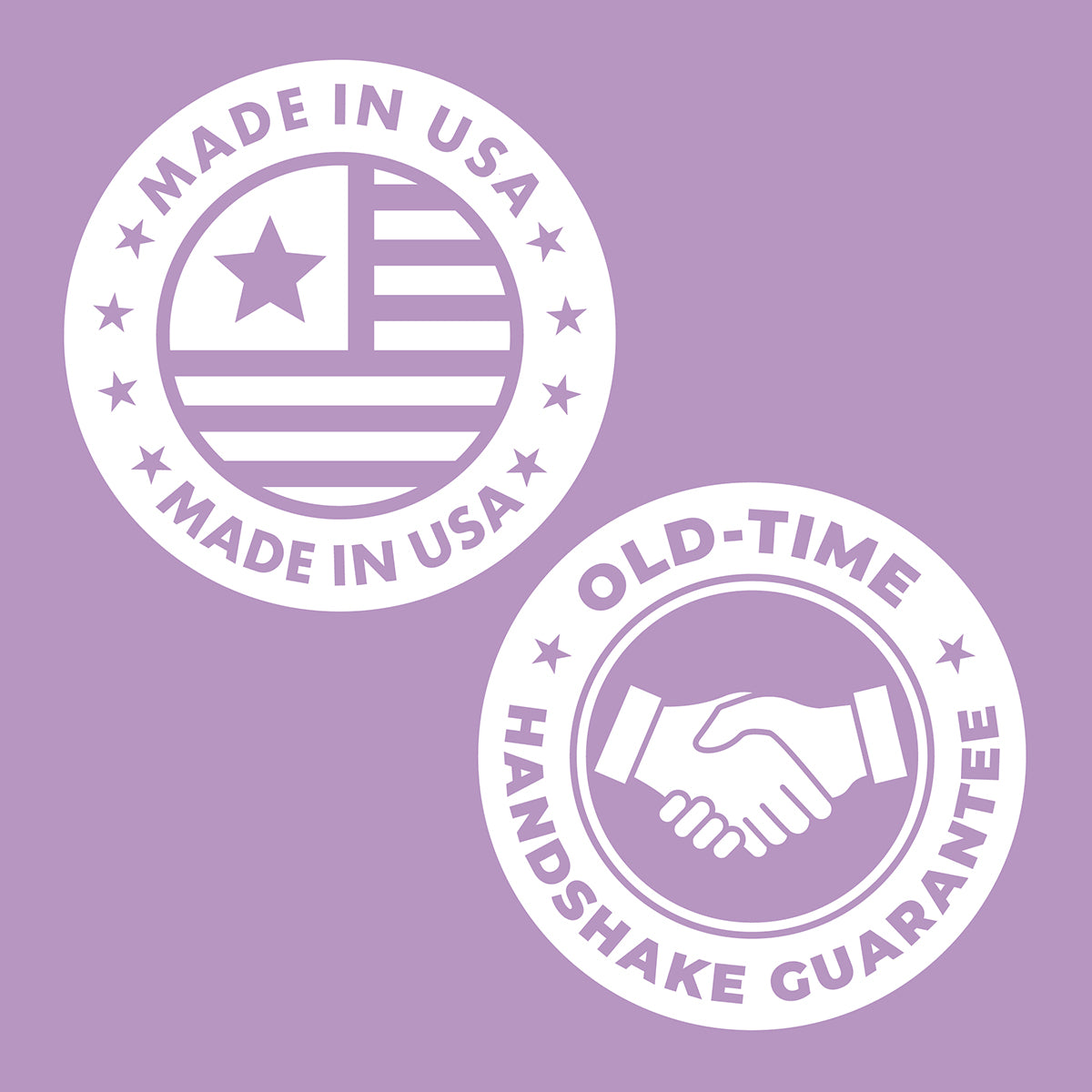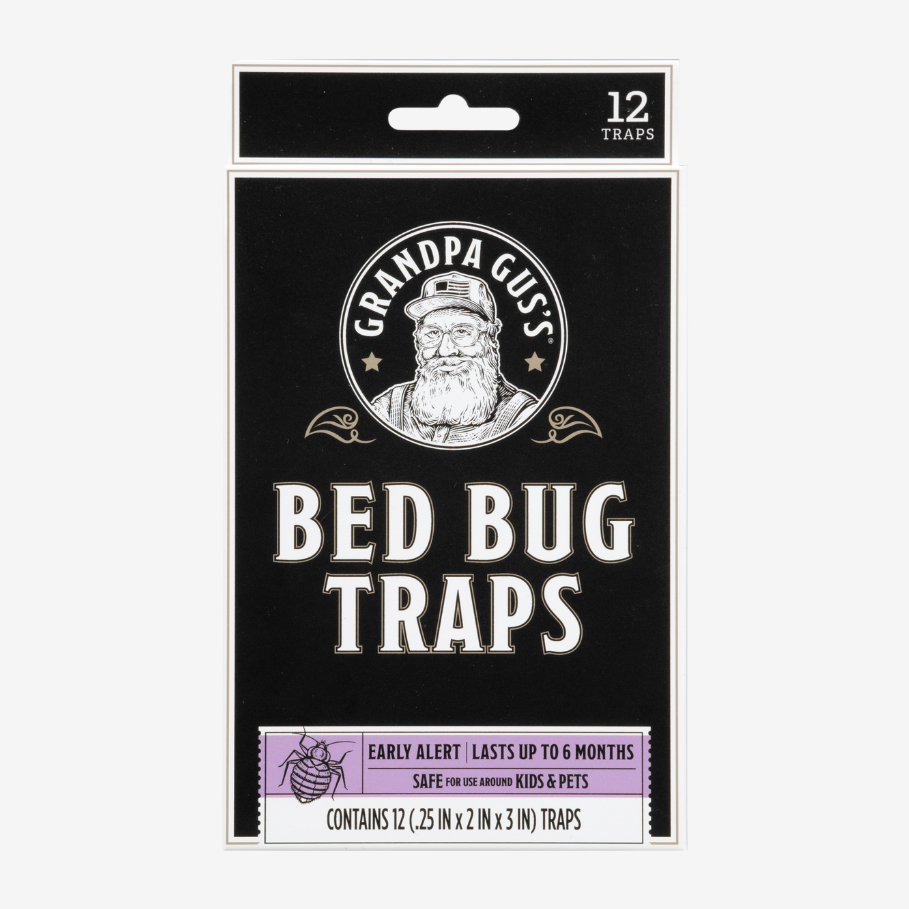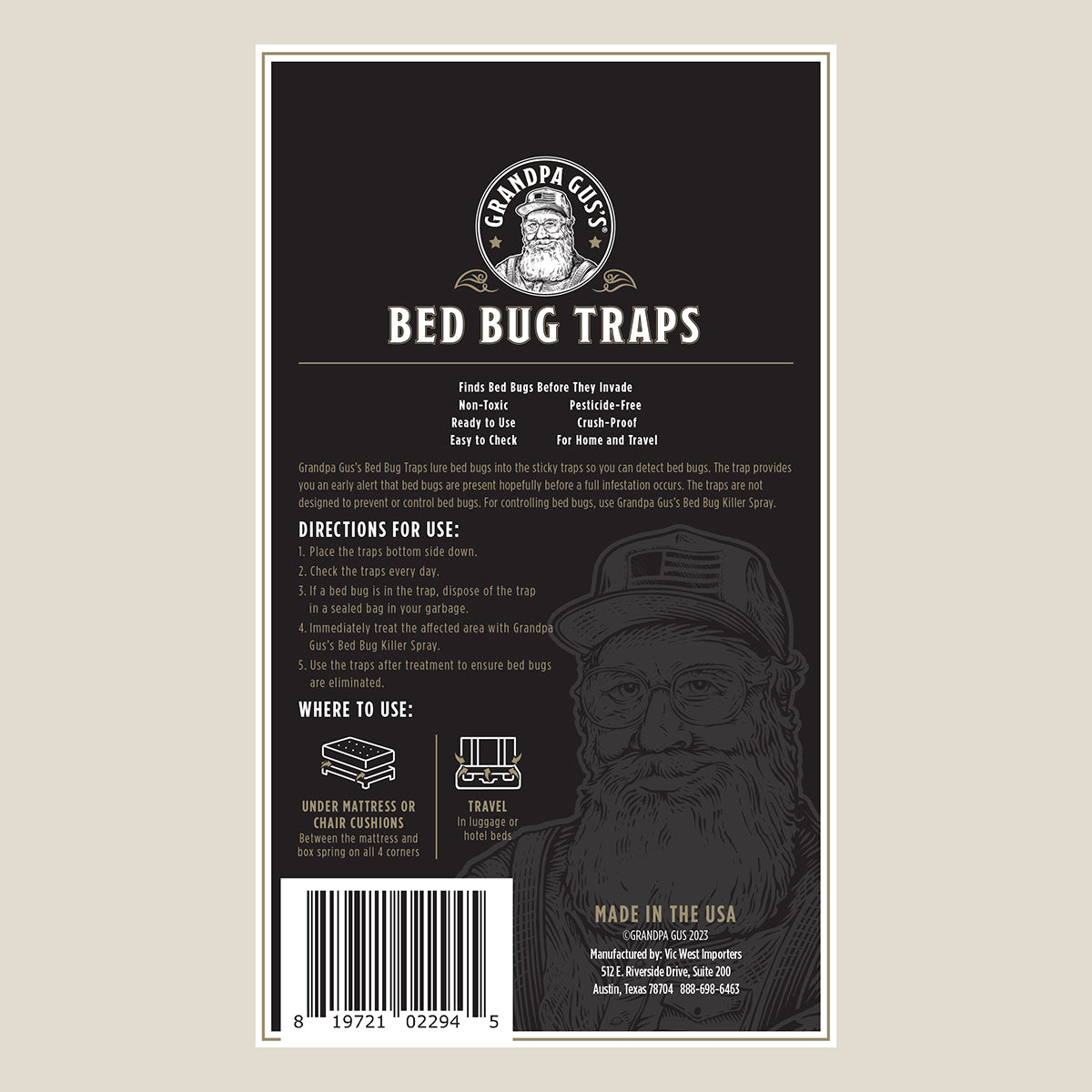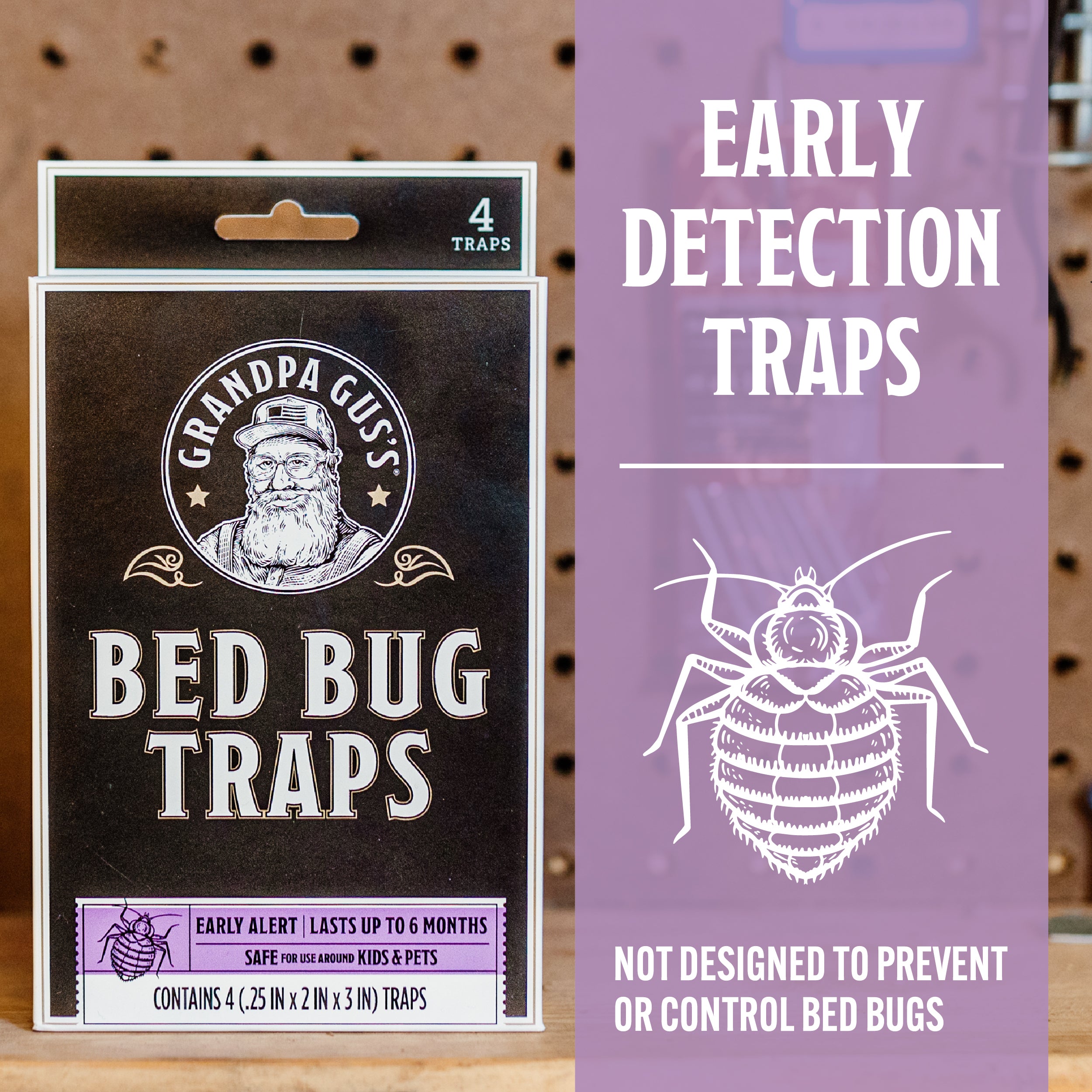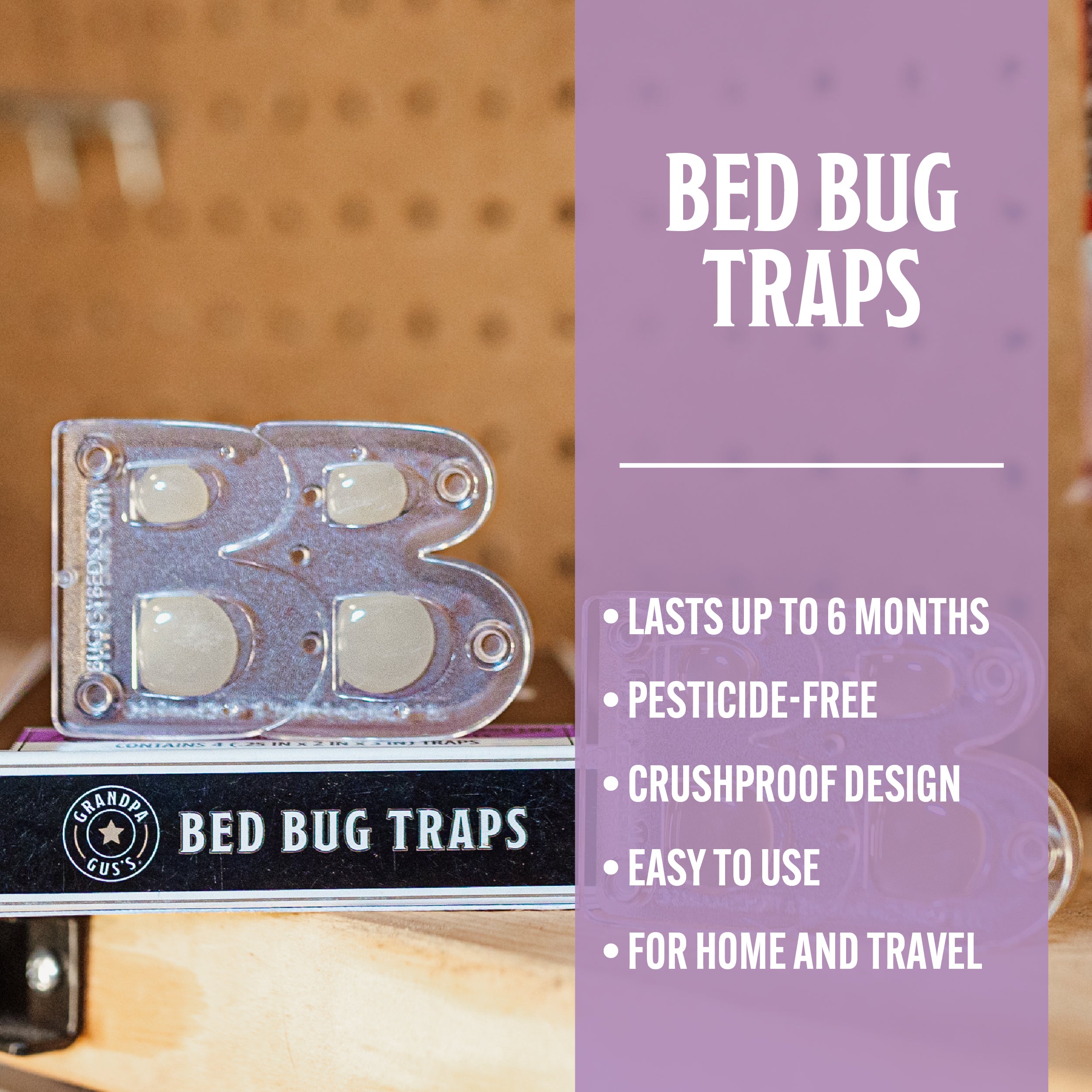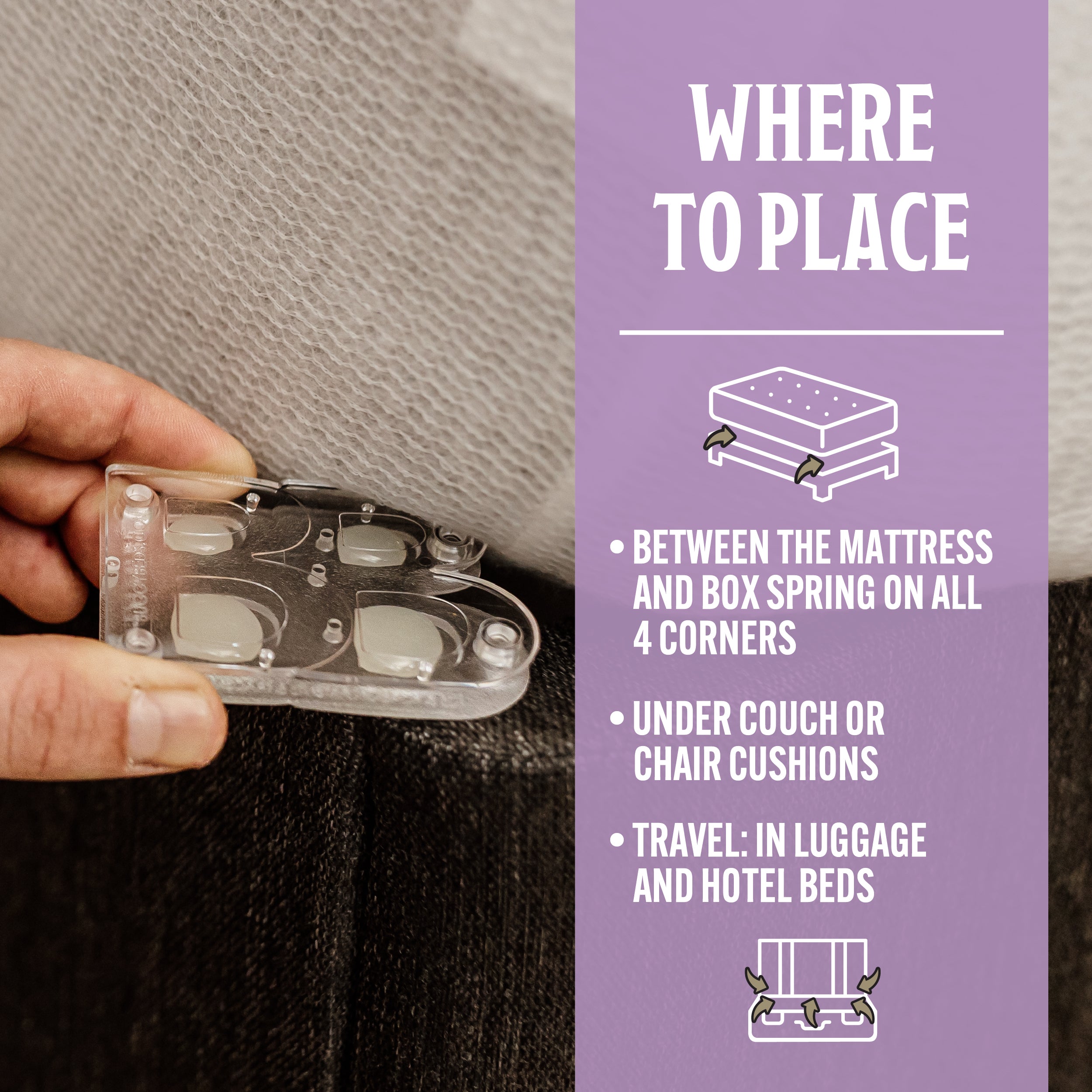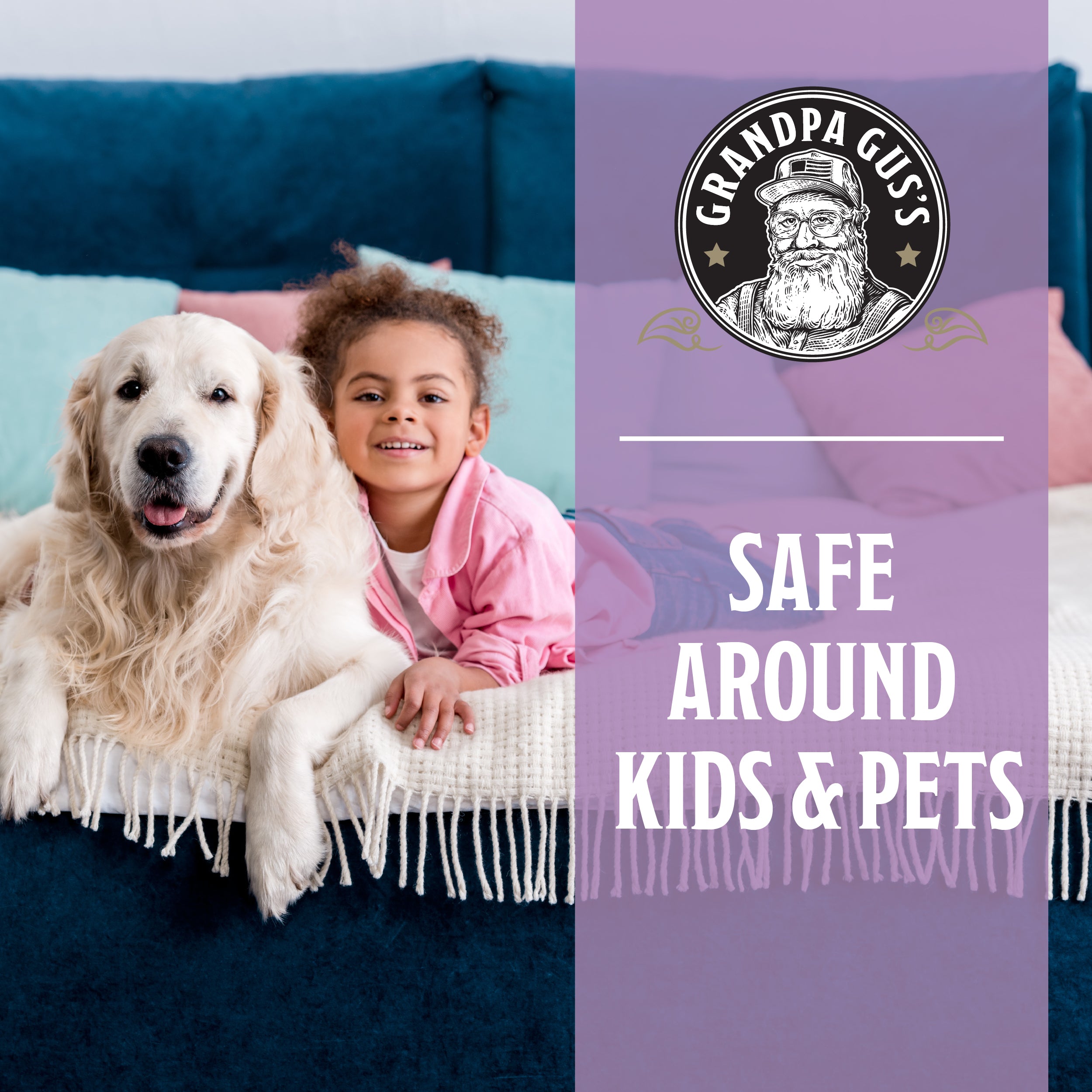 Frequently Asked Questions
How does this product work?
Grandpa Gus's Bed Bug Traps use a sticky glue surface to trap bed bugs that cross over the glue area. The inside surface of the trap is textured to help the bed bugs move into the glue area.
How do I use this product?
What are the active ingredients?
What bugs does your product work on?
Where can I use the product?
Is this product safe to use on kids? (Repellents) Is this product safe or y=use around kids? (all other products)
Is this product safe to use on pets or plants?
Can I use this product on my face?
What does "when used as directed" mean?
Frequently Asked Questions
Is this product made in the USA? 

Yes! All of Grandpa Gus's products are made and shipped right here in the USA.
How long will it take to receive my order? 

We ship all orders the following business day after your order is placed. You will receive a confirmation email with tracking information once your order is shipped. Most orders will arrive within 3-5 business days.
Does this product contain chemicals or pesticides? 

Absolutely not! Our products contain no chemicals or pesticides and smell wonderful!
What ingredients are in this product? What makes it work? 

The active ingredient in this product is plant oils. The combination we've chosen - peppermint and cinnamon - smell great to us, but mice dislike them.
Grandpa Gus's Bed Bug Traps
Folks Love Grandpa Gus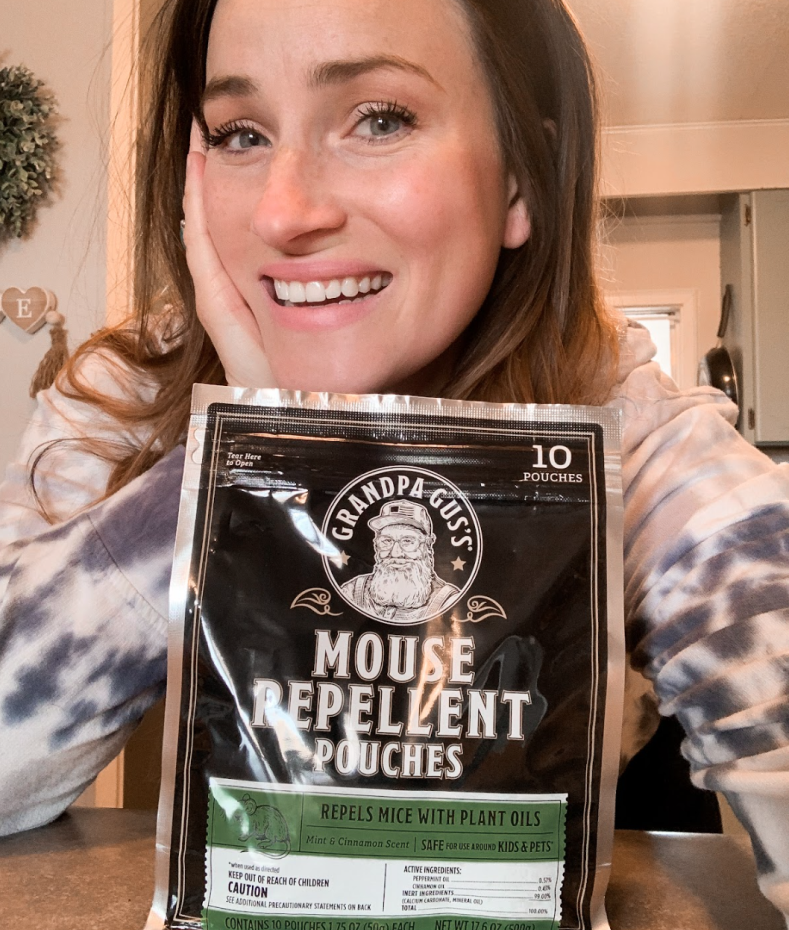 "So easy to use, completely safe to use around kids and pets. And there's no snappy of traps!"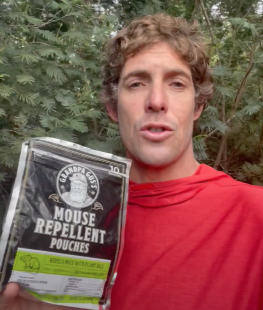 "It's super easy, it's really simple. It's one less thing we gotta worry about so we can get back to things like chasing our kids around."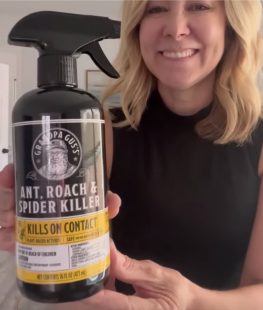 "I love that it contains a quick kill formula and is made in the USA. We love this product so much that we place it in all of our AirBnBs."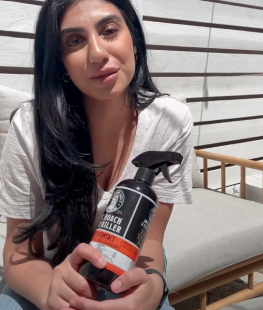 "I love that it has simple and natural ingredients with plant based actives that allows you to feel comfortable spraying it inside your home."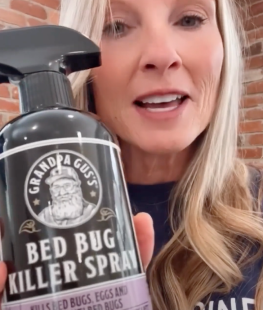 "It's very pleasant. I'm a big fan of nice smelling bedrooms. So I would recommend this for any AirBnB host, for sure."