Regular price
$53.97 USD
Sale price
$38.71 USD
Unit price
per
Sale
SOLD OUT
About This Item
Introducing Grandpa Gus's Ultimate Bed Bug Control Bundle, the ultimate solution to eradicate bed bugs from your home. With a fantastic 12% savings, you can eliminate bed bugs effectively and affordably.
Grandpa Gus's Ultimate Bed Bug Control Bundle includes:

FREE GIFT WITH PURCHASE:1 x Mouse Repellent Pouches (3 Pack)

Grandpa Gus's Bed Bug Killer Spray is specially formulated to target and eliminate bed bugs on contact. With its safe and natural ingredients, you can use it confidently, knowing it won't harm your family or pets. Bid farewell to those sleepless nights and reclaim your peace of mind.
Grandpa Gus's Bed Bug Traps are an essential tool in detecting and monitoring bed bug activity. These traps are designed to attract and trap bed bugs, allowing you to identify infested areas and take immediate action. Made with safe and natural materials, they provide an extra layer of protection without posing any risks to your loved ones.
Say goodbye to sleepless nights and hello to a bed bug-free home with Grandpa Gus's Ultimate Bed Bug Control Bundle. Experience the power of safe and natural solutions that deliver results. Don't miss out on this unbeatable opportunity to save while regaining control of your living space.
View full details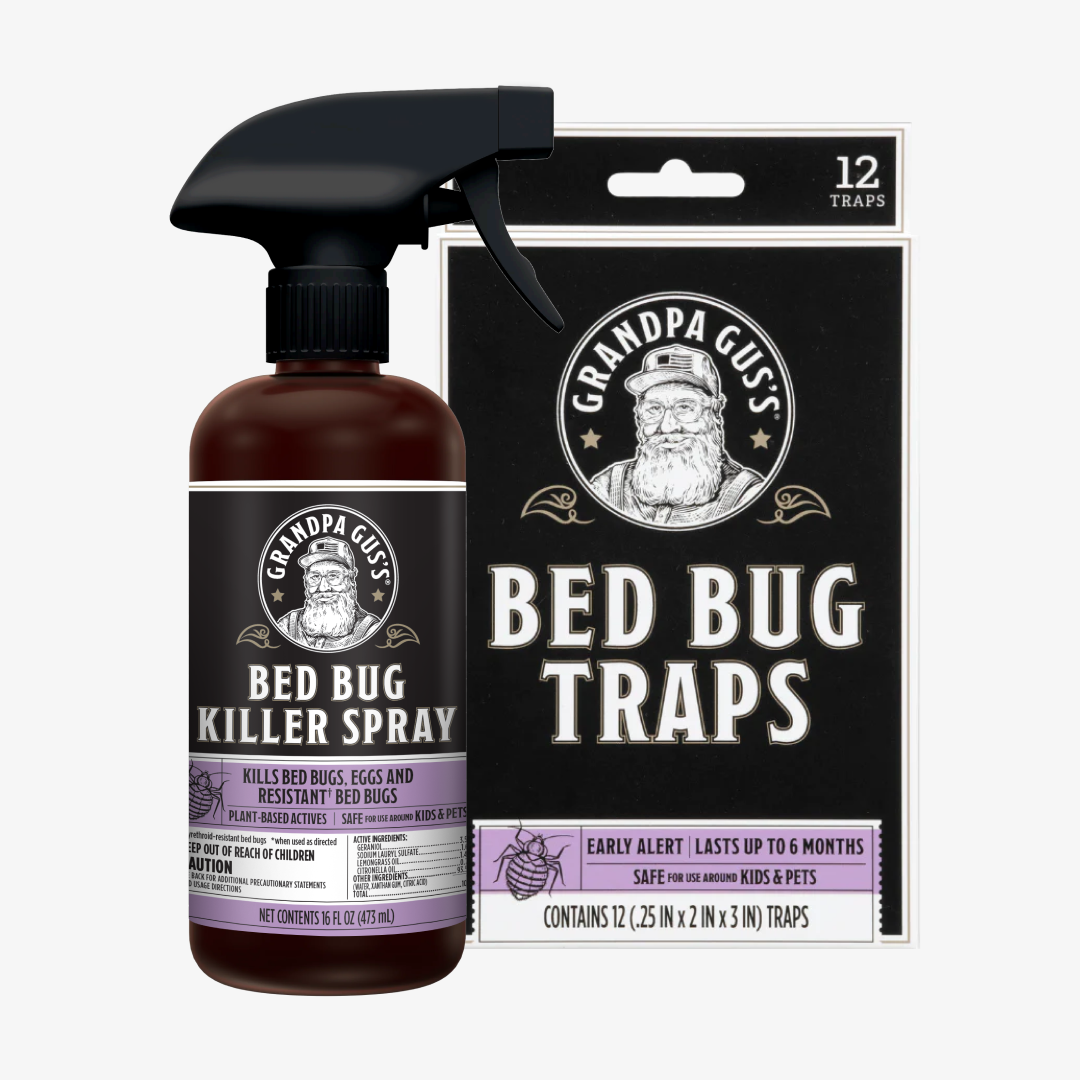 Ultimate Bed Bug Control Bundle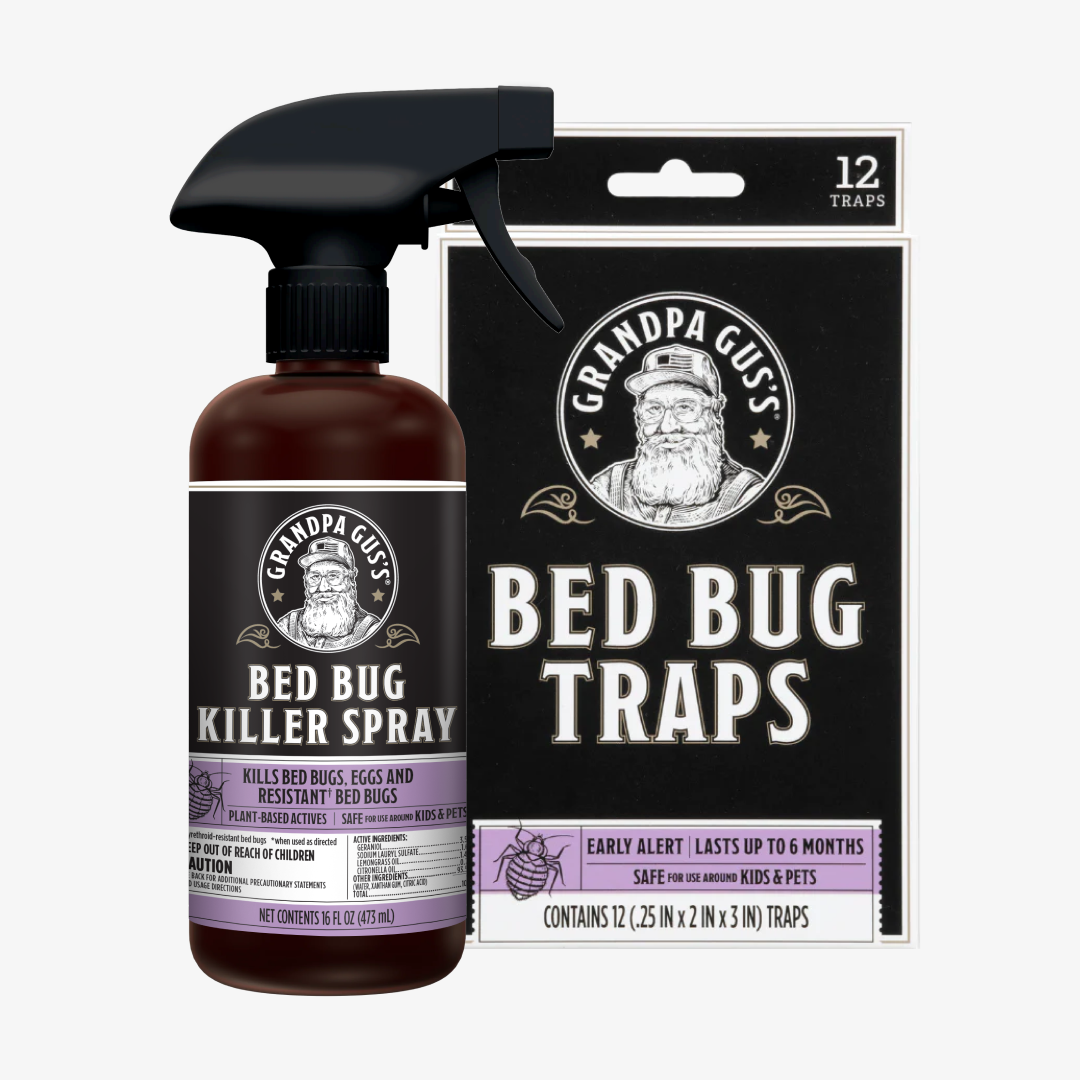 Frequently Asked Questions
Frequently Asked Questions
Is this product made in the USA? 

Yes! All of Grandpa Gus's products are made and shipped right here in the USA.
How long will it take to receive my order? 

We ship all orders the following business day after your order is placed. You will receive a confirmation email with tracking information once your order is shipped. Most orders will arrive within 3-5 business days.
Does this product contain chemicals or pesticides? 

Absolutely not! Our products contain no chemicals or pesticides and smell wonderful!
What ingredients are in this product? What makes it work? 

The active ingredient in this product is plant oils. The combination we've chosen - peppermint and cinnamon - smell great to us, but mice dislike them.