Regular price
Sale price
$19.99 USD
Unit price
per
Sale
SOLD OUT
0.5 oz (14g)
About This Item
EASY TO USE: As used by professionial pest control providers, Grandpa Gus's Rodent Lure comes in an easy-to-use syringe, making it clean and easy to apply the lure into a trap. Simply place a small amount in the bait cup with some falling over the edge of and outside the cup. Use a pea-sized amount for mice and 2 pea-sized amounts for rats. Place the trap and press the spring of the trapper until it clicks.
QUICKLY ATTRACTS MICE AND RATS TO TRAPS with its aromatic blend of food-grade ingredients and oils. It even attracts bait and trap-shy mice and rats. It works so well, professionals have used it for years!
UP TO 15 USES PER SYRINGE: Each use requires a .5 to 1 ML from the 15 mL package
DESIGNED TO BE USED WITH GRANDPA GUS'S SNAP TRAPS: The snap traps have a bait cup for the lure. This lure works with any trap device you prefer, from glue boards to enclosed traps. Place the lure in the center of a glue board or behind the trip pan inside a live animal trap.
SAFE TO USE AROUND YOUR HOME: Grandpa Gus's Rodent Lure has a safe and natural formula without peanuts, any known allergens, pesticides or rodenticides. So it can be used safely throughout your home when used as directed.
View full details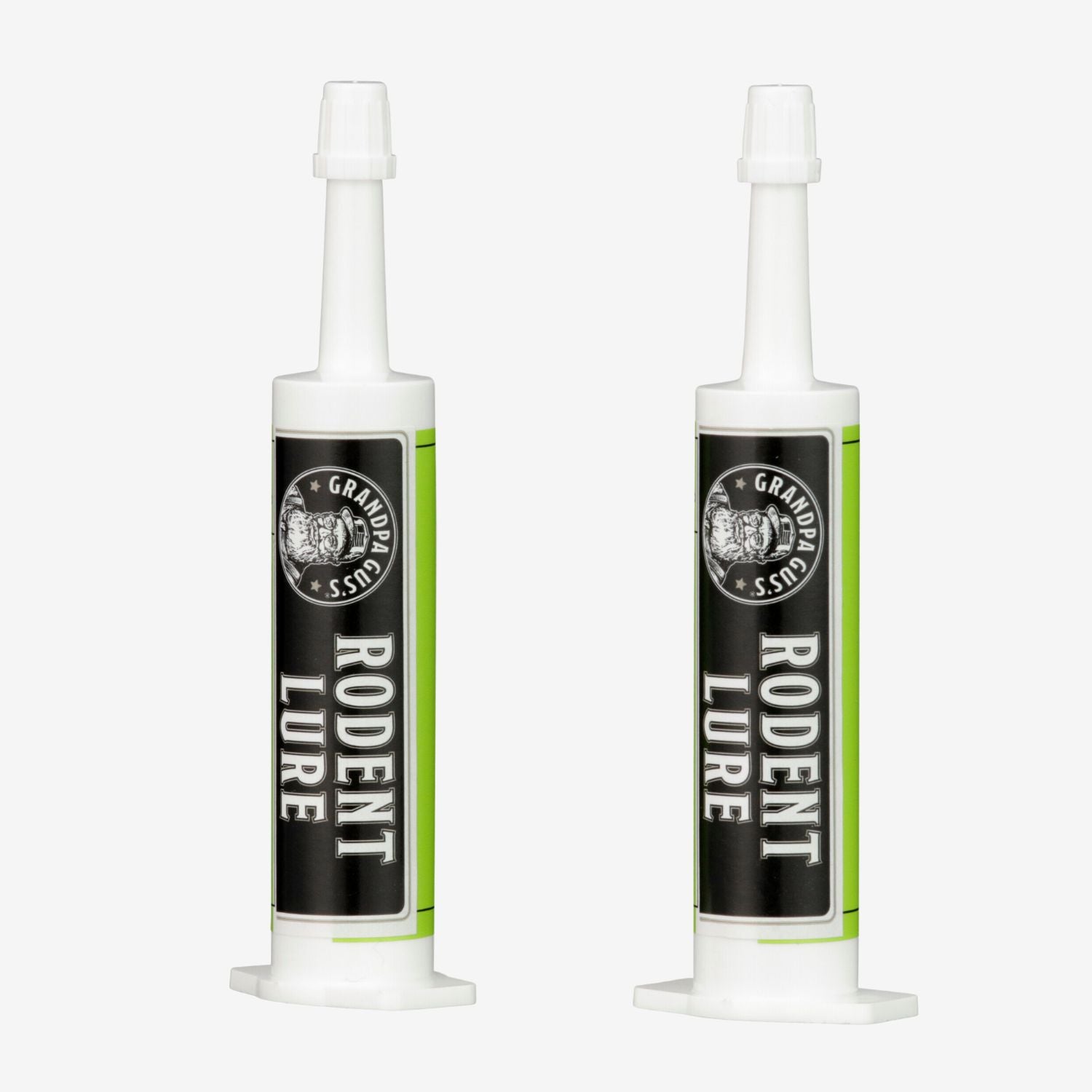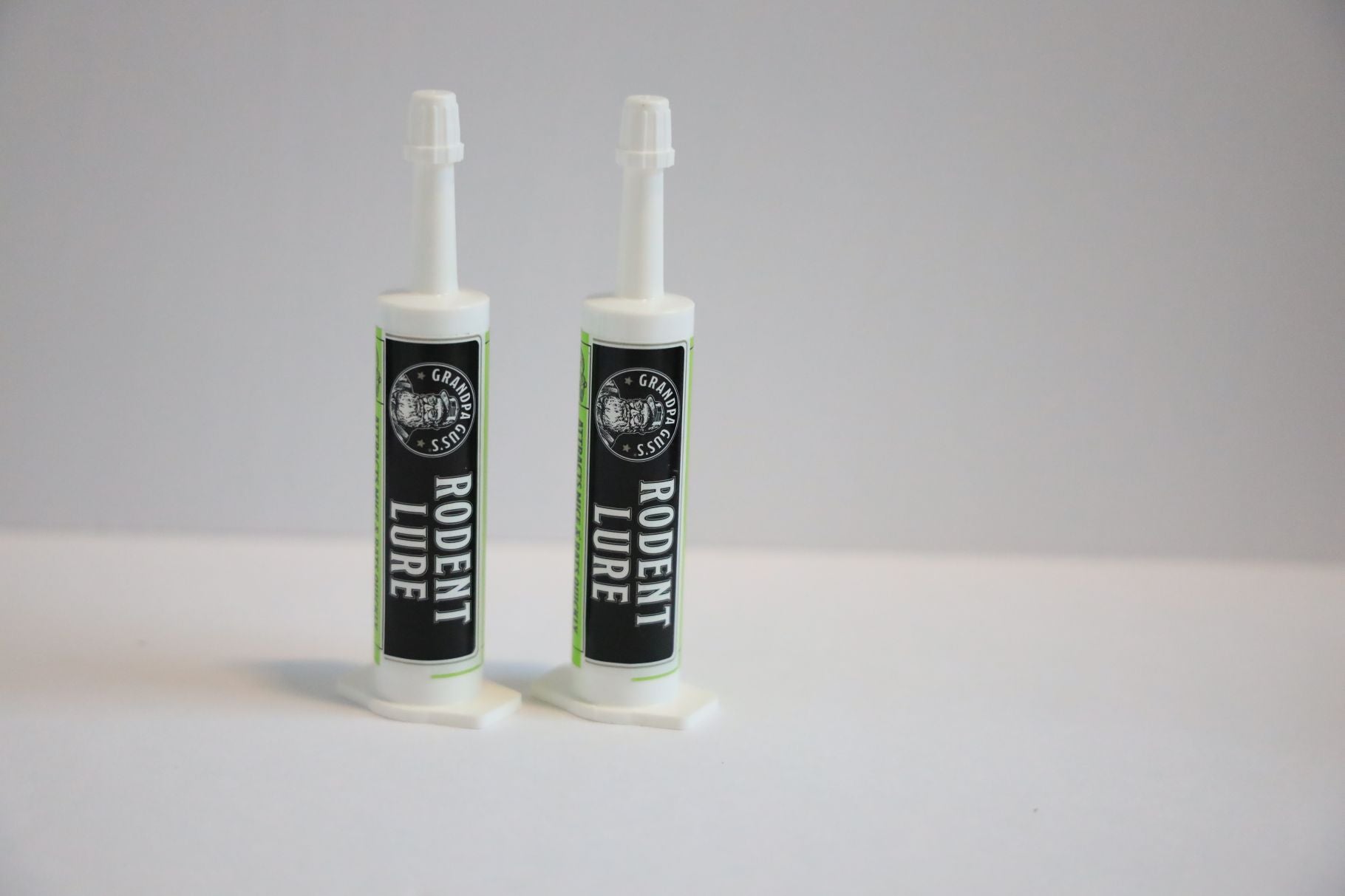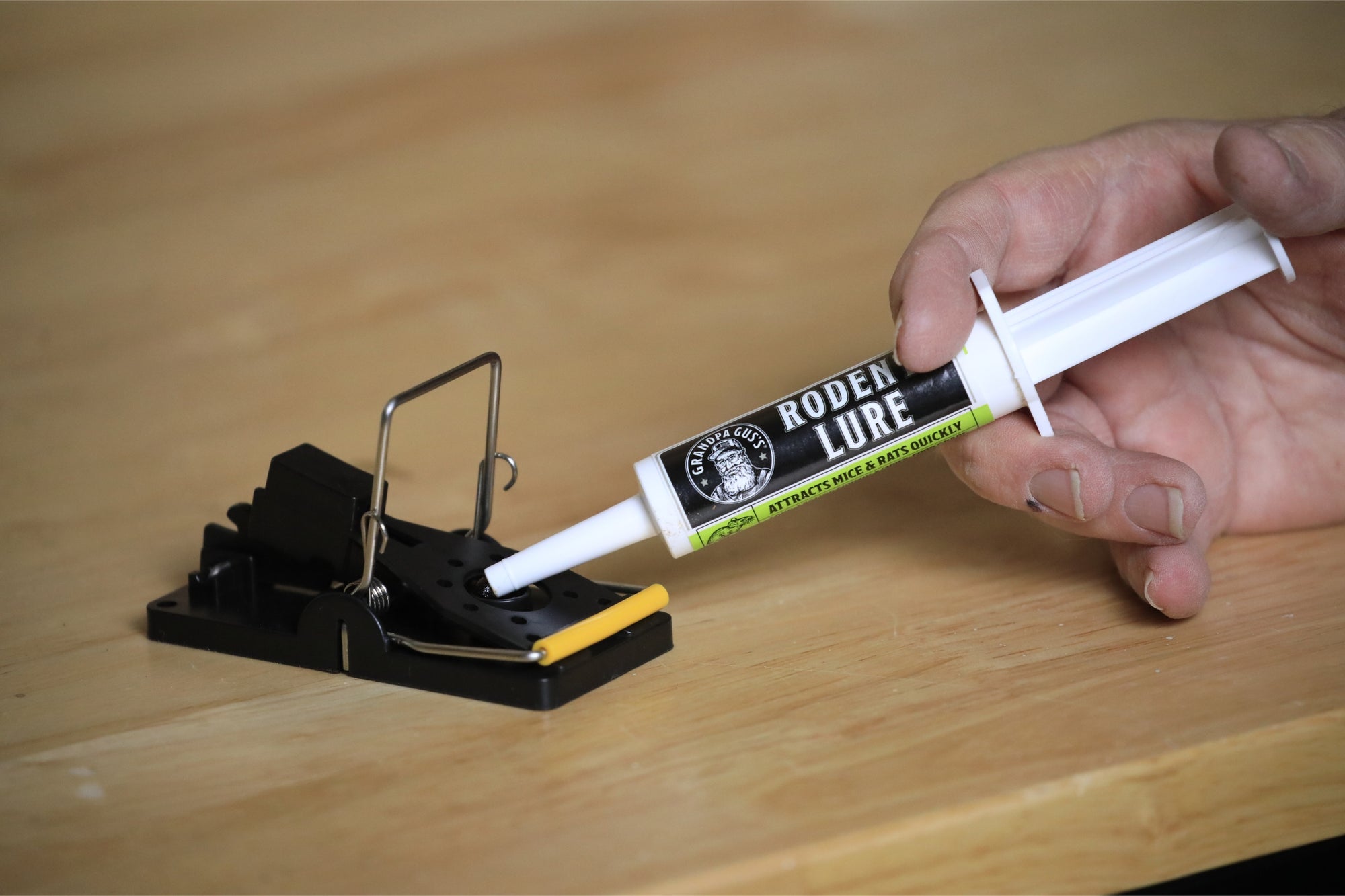 Rodent Lures for Traps (2 Pack)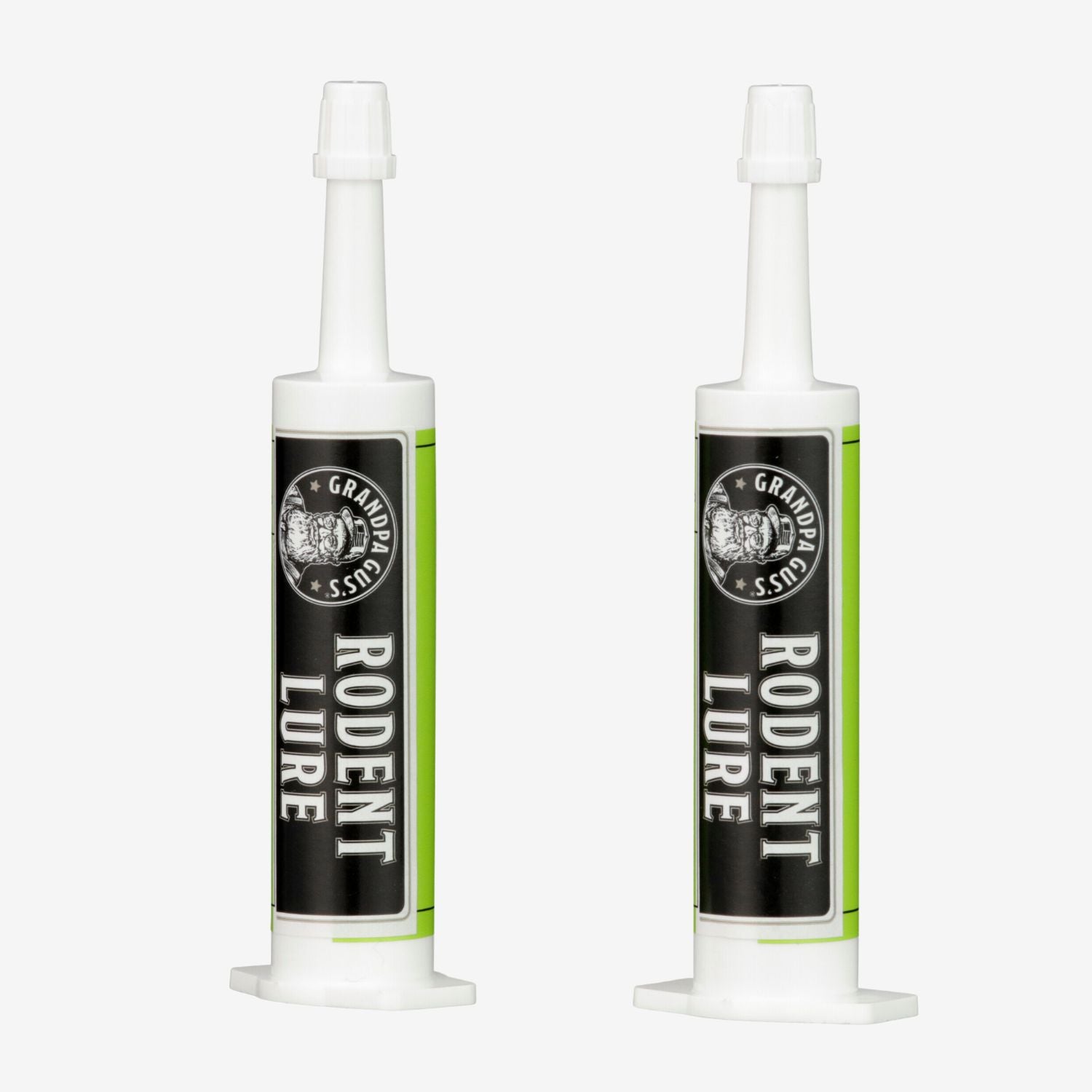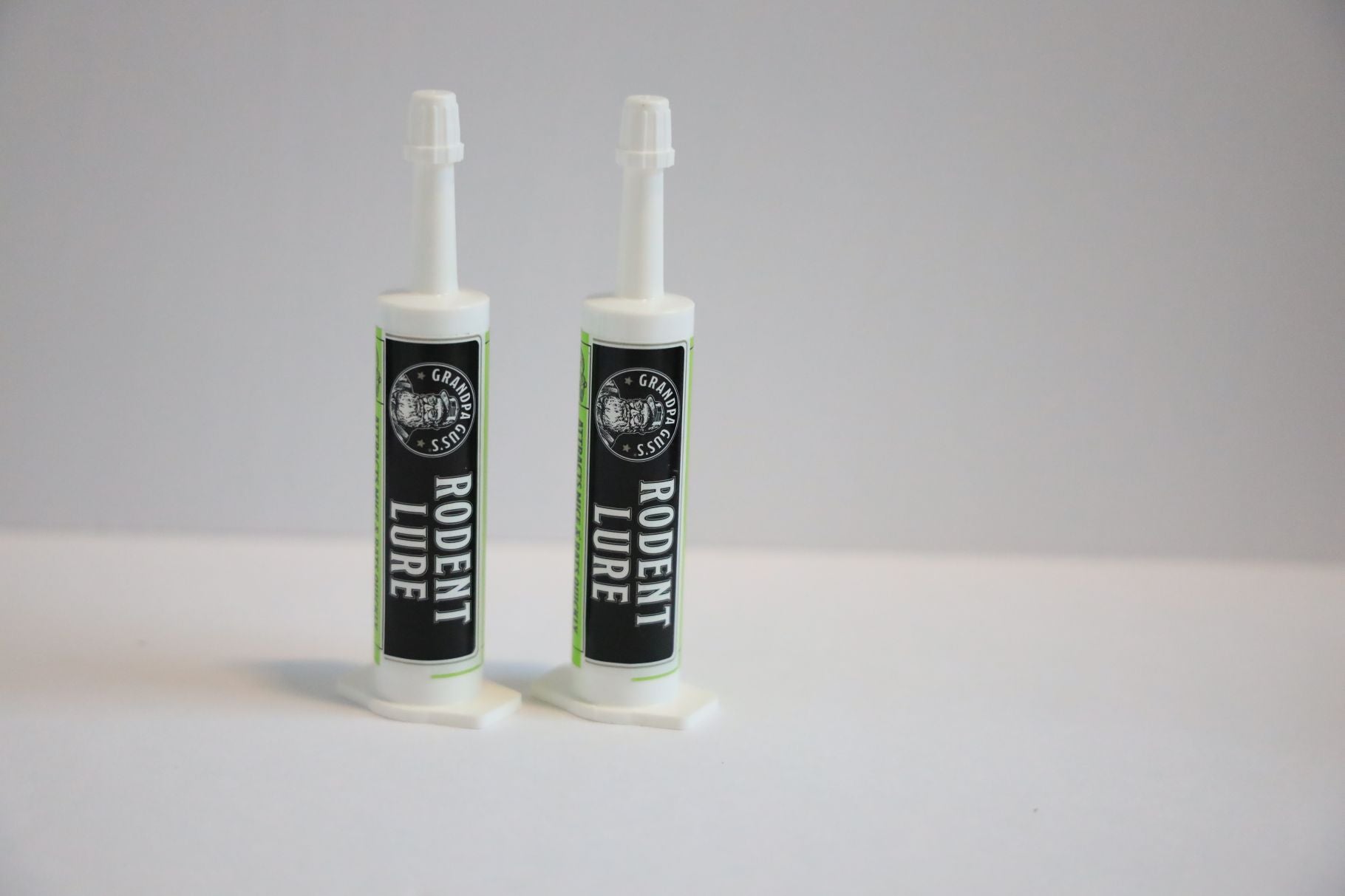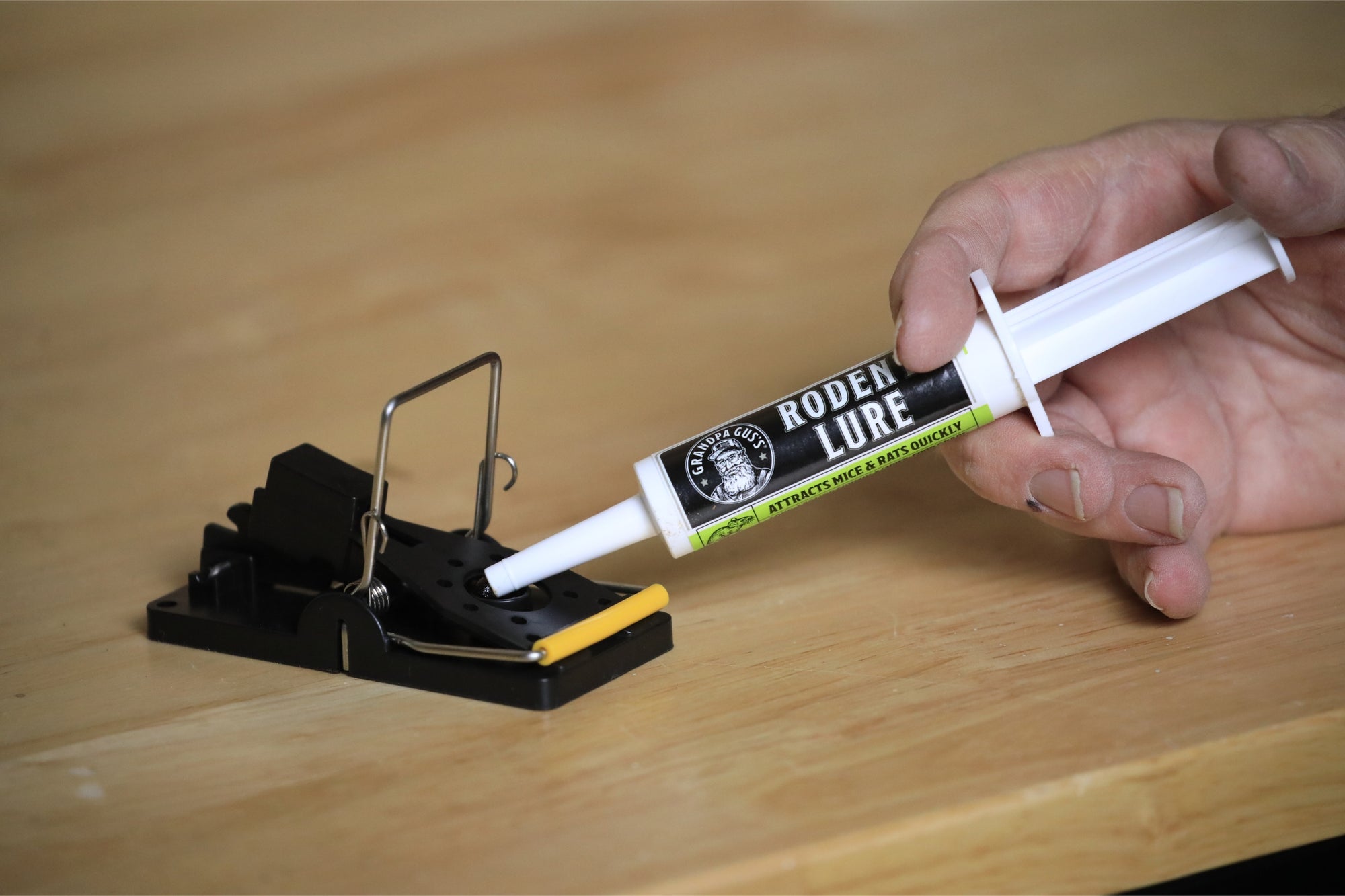 Frequently Asked Questions
Frequently Asked Questions
Is this product made in the USA? 

Yes! All of Grandpa Gus's products are made and shipped right here in the USA.
How long will it take to receive my order? 

We ship all orders the following business day after your order is placed. You will receive a confirmation email with tracking information once your order is shipped. Most orders will arrive within 3-5 business days.
Does this product contain chemicals or pesticides? 

Absolutely not! Our products contain no chemicals or pesticides and smell wonderful!
What ingredients are in this product? What makes it work? 

The active ingredient in this product is plant oils. The combination we've chosen - peppermint and cinnamon - smell great to us, but mice dislike them.
Grandpa Gus's Rodent Lure for Traps